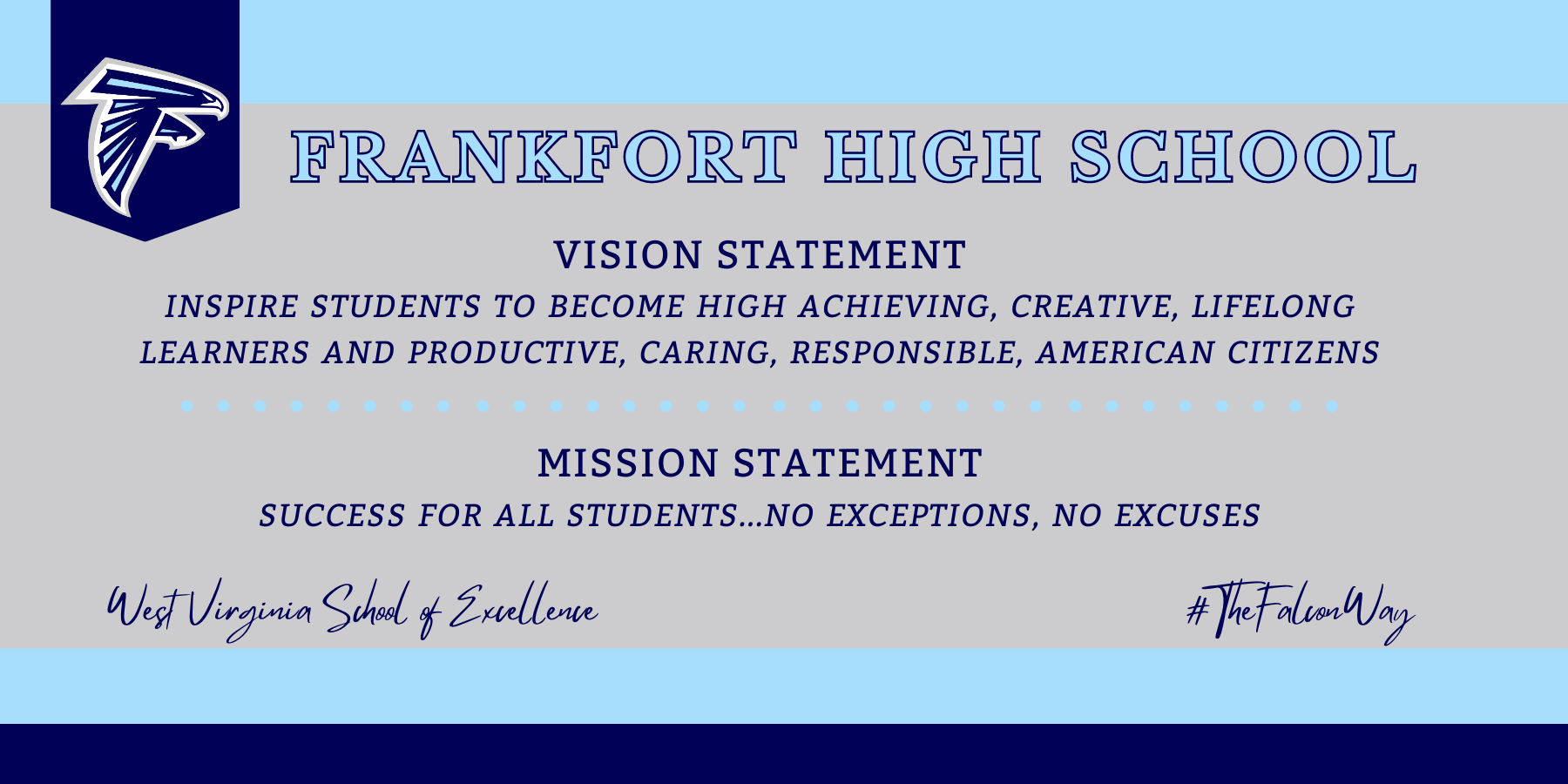 At FHS, doing something #TheFalconWay means always doing it with the goal of excellence in mind.
Graduation Rate
100% Graduation Rate for the Class of 2023
AP Courses
FHS offers AP courses in Chemistry, Physics, Biology, US Government, US History, English Literature, Drawing, and Computer Principles.
Dual Credit
FHS offers College English, College Communications, College Psychology, College Algebra and College Calculus.
Promise Scholarship
FHS graduating class of 2023 had 28 students qualify for WV Promise Scholarship
National Merit
7 students have earned National Merit Scholar status since 2019.
Athletics
Boys XC State Champions 2020, 2022 and Runner Up 2021
U.S News Ranking
U.S. News & World Report Best High Schools 2022-2023 ranked FHS #1 in the Cumberland Metro Area