The 2023 Mineral County Art Show will be held this year at the Keyser High School gymnasium Monday, May 1st and Tuesday May 2nd from 6:00pm to 8:00pm. Come and see the beautiful art displays representing students from all grades in the Mineral County schools. Admission is free and all are welcome. Hope to see you there!

Don't forget! The Mineral County STEM Festival is happening on Saturday, March 25 from 12 to 4 on the Potomac State College Campus. Free activities for all ages.

Mineral County STEM Festival is March 25 from noon to 4:00 pm at WVU Potomac State College. All activities are FREE! Bring your family for a great afternoon of hands-on activities.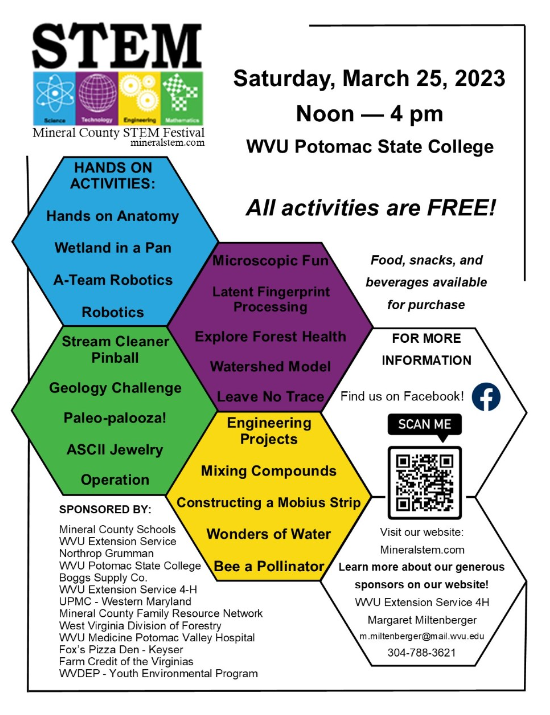 Please disregard the "test message" that was sent this morning by a Thrillshare user by mistake. Sorry for any disruption or confusion.
FIS recently celebrated our students and their AR accomplishments. Congratulations!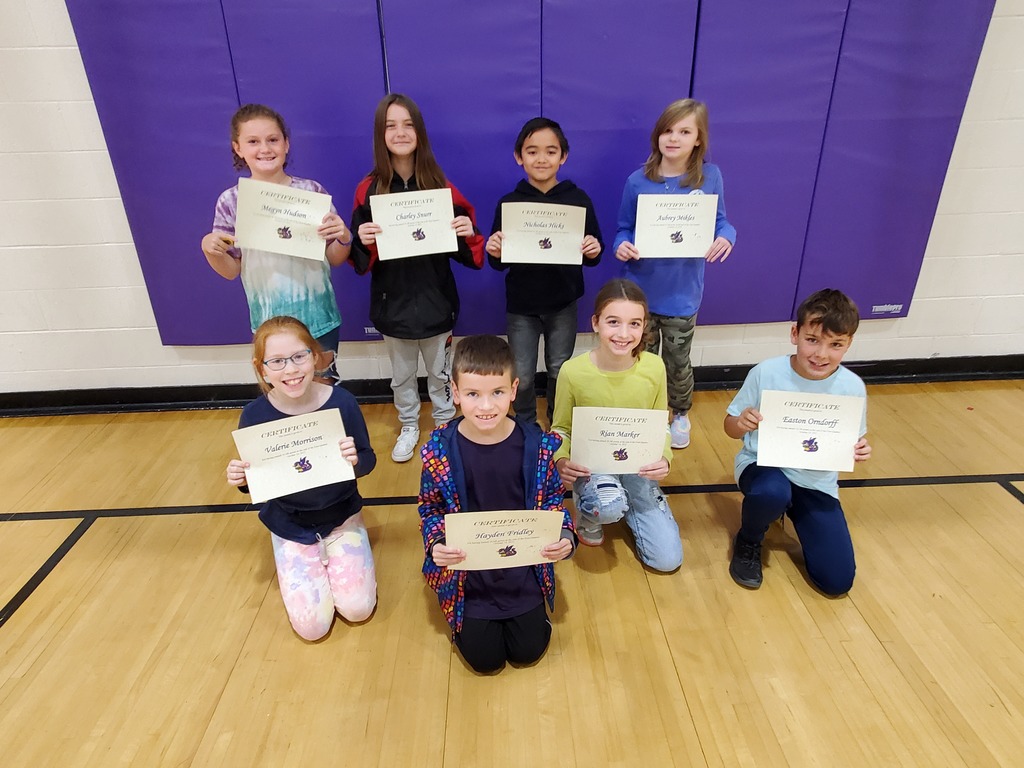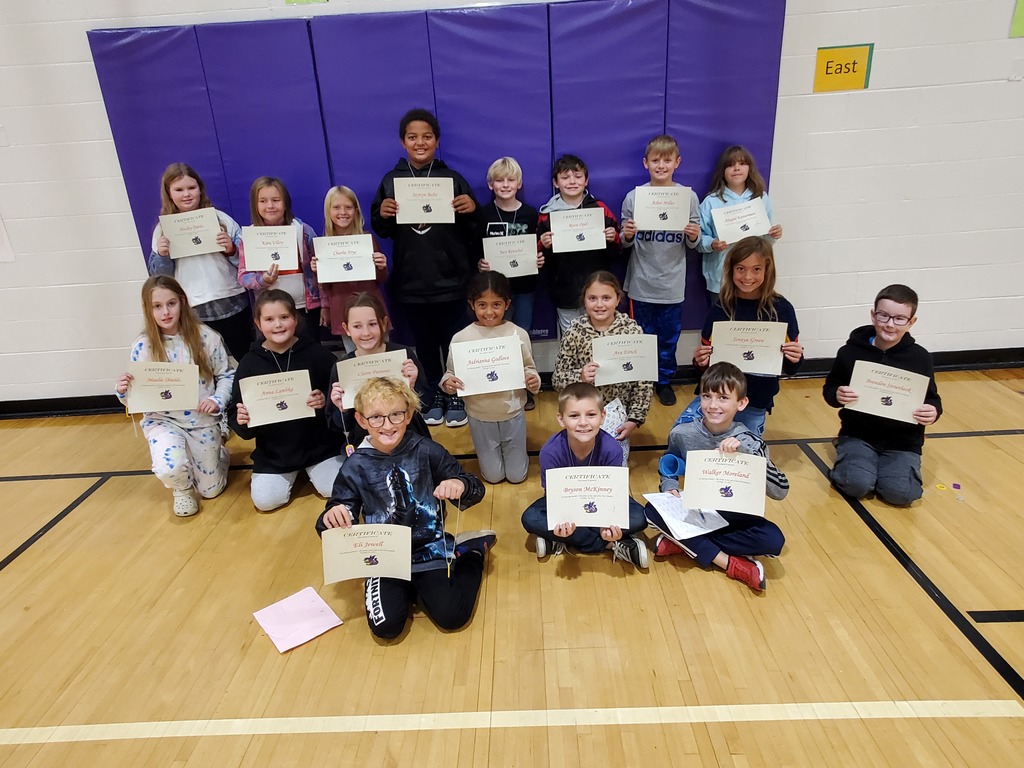 Congratulations to Hannah Crowe for being the first student to become 100% fluent in math addition and subtraction in Reflex Math! Great job Hannah

The 2022 Mineral County Art Show will take place in the Frankfort High School gymnasium on Monday April 25th and Tuesday, April 26th. The show is open to the public from 6:00 to 8:00pm both evenings. Student artwork will be featured from every school and grade level in Mineral County. Bring the family and enjoy the wonderful exhibit created by our amazing students.
Spring pictures are this Tuesday, March 1. Your child will bring home class photo order envelopes soon. You can send $10 for each class photo you'd like on the day of pictures. Checks can be made to Strawbridge. Proofs of individual photos will be sent home for purchase at a later date.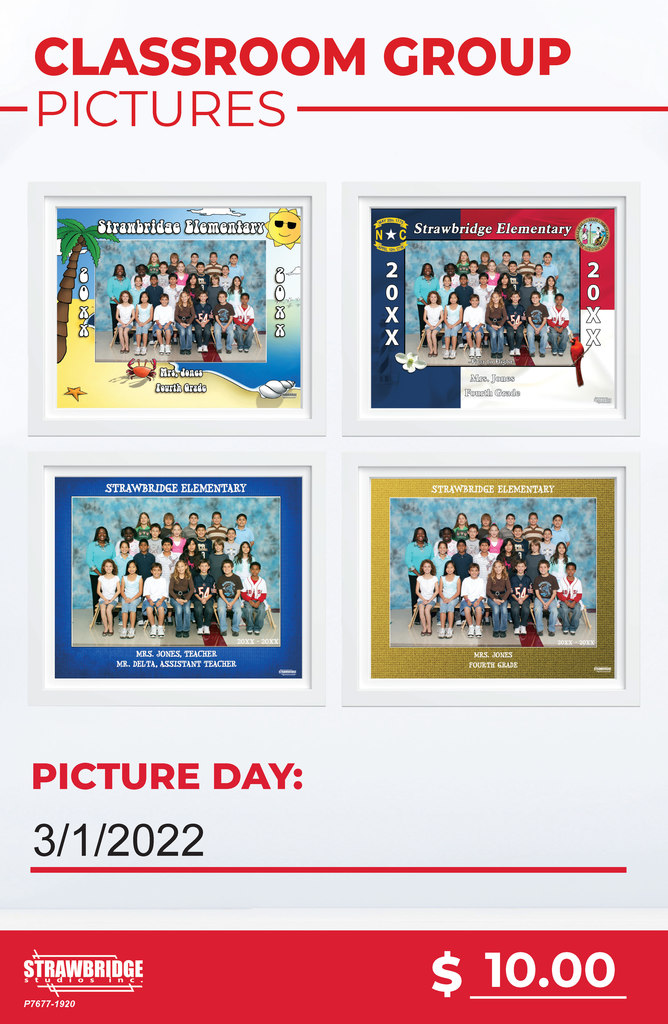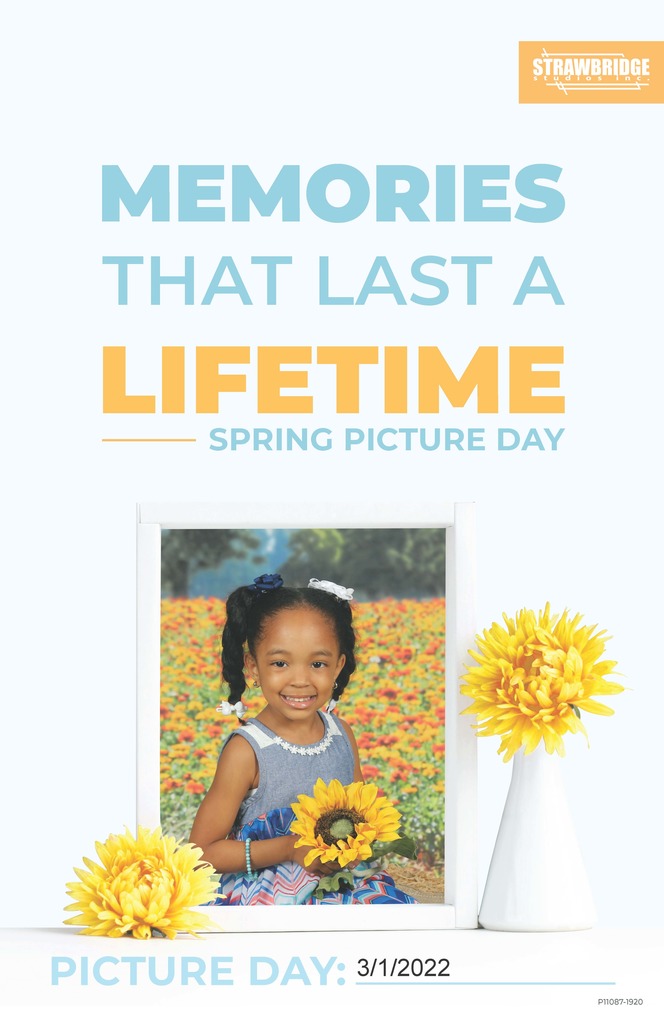 Our spring book fair is this week, February 21-24 . Your child will bring home a wish list Monday and can shop Tuesday through Thursday. Parent night is Tuesday in the gym, 5:00-7:00. We hope to see you there!
Mark your calendar!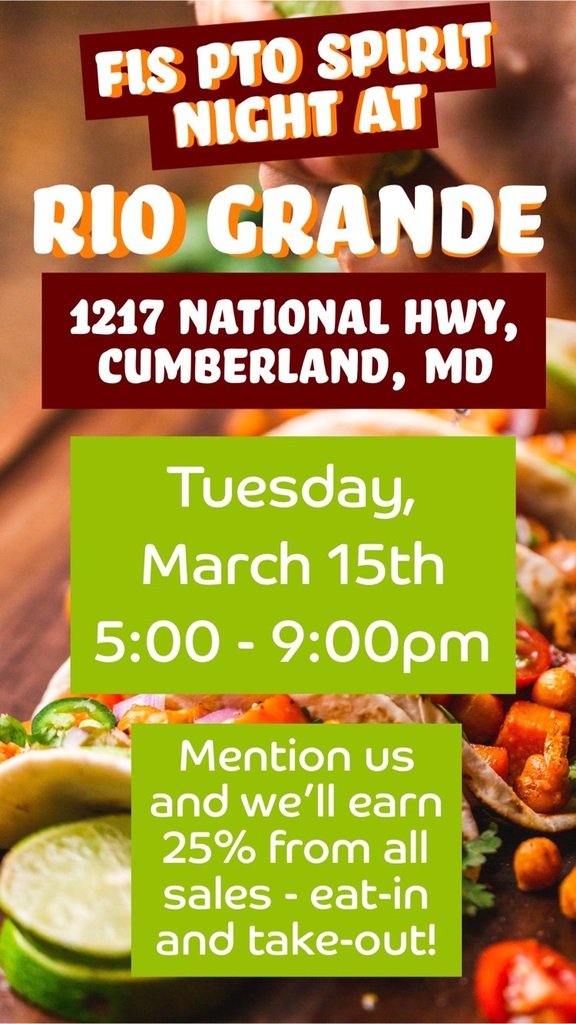 Your child will bring this flyer home soon. Yearbook orders are open now through April 15. See the code below.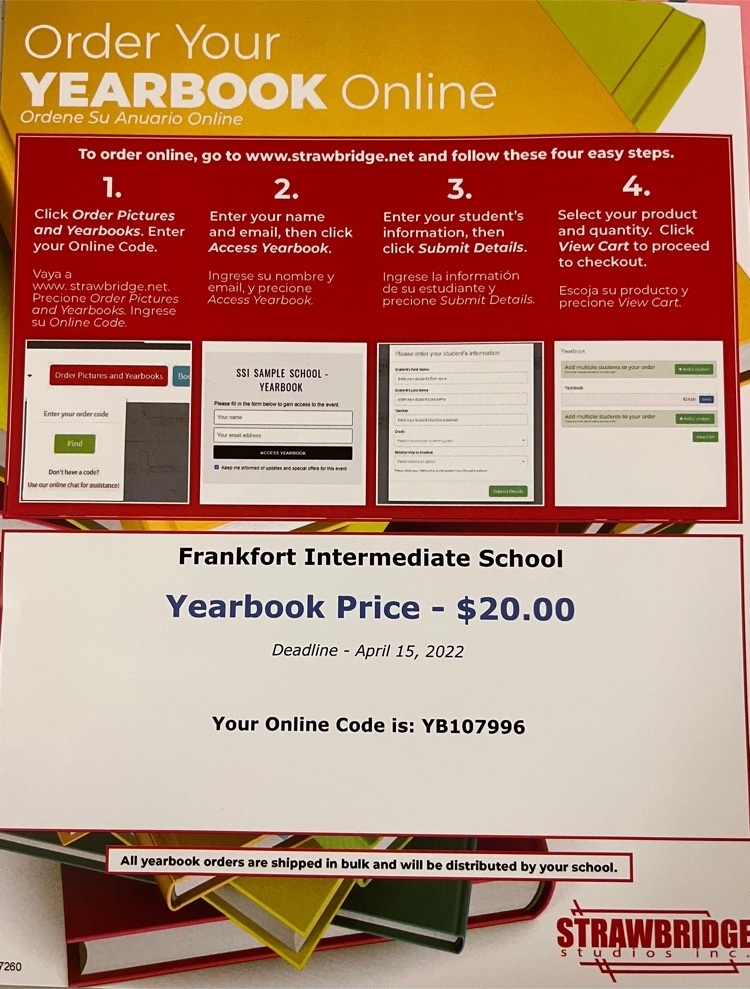 Our next PTO meeting is this Tuesday, February 1st, at 6:00 in our cafeteria. All parents/guardians are welcome to attend. Hope to see you there!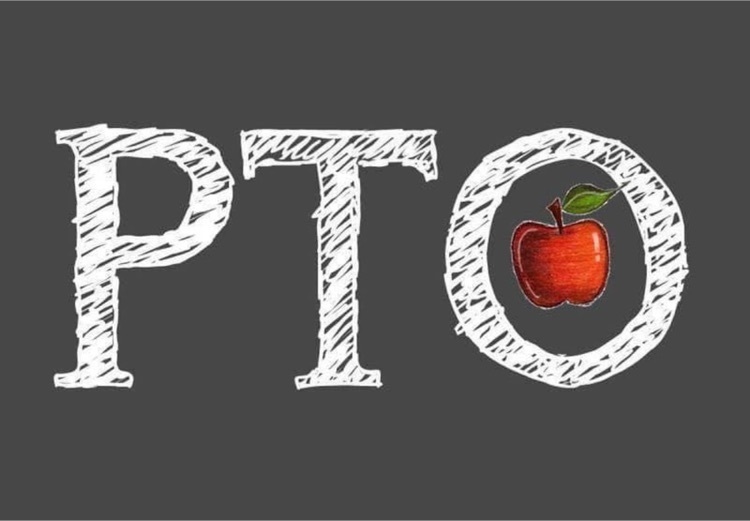 Pre-K Head Start applications are now open. Parents, we encouraged you to complete the online application and schedule a face-to-face meeting at your school.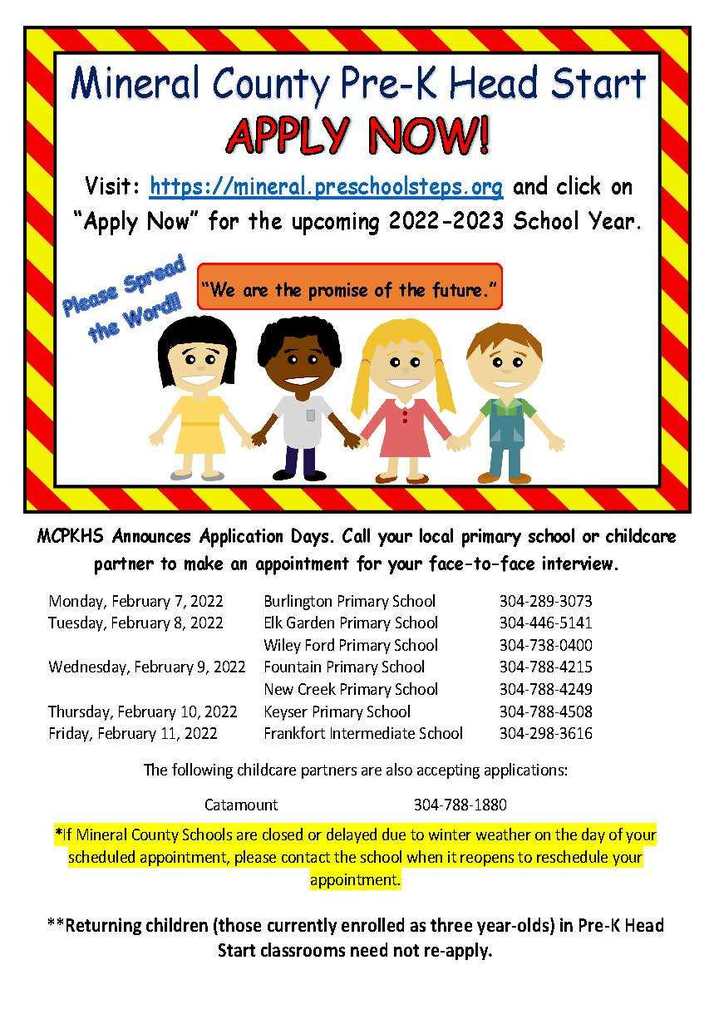 Frankfort Intermediate School will be remote learning tomorrow, Tuesday, December 14th due to a lack of staffing. Please look for messages from teachers as it relates to remote school work. Available staff will report normally.
Reminder for Frankfort Intermediate School Families: Parent conferences will be held tomorrow evening from 3:00 to 5:00 at the school. Appointments are not necessary. Everyone must wear a mask while in the building. We are looking forward to seeing you here!
Reminder that tomorrow, Friday, October 29th is an early dismissal day. Students will be dismissed three hours early.
Updated calendar: see the early dismissals on Fridays between now and Thanksgiving break. Also, Nov 12 is now a staff development day and students are off.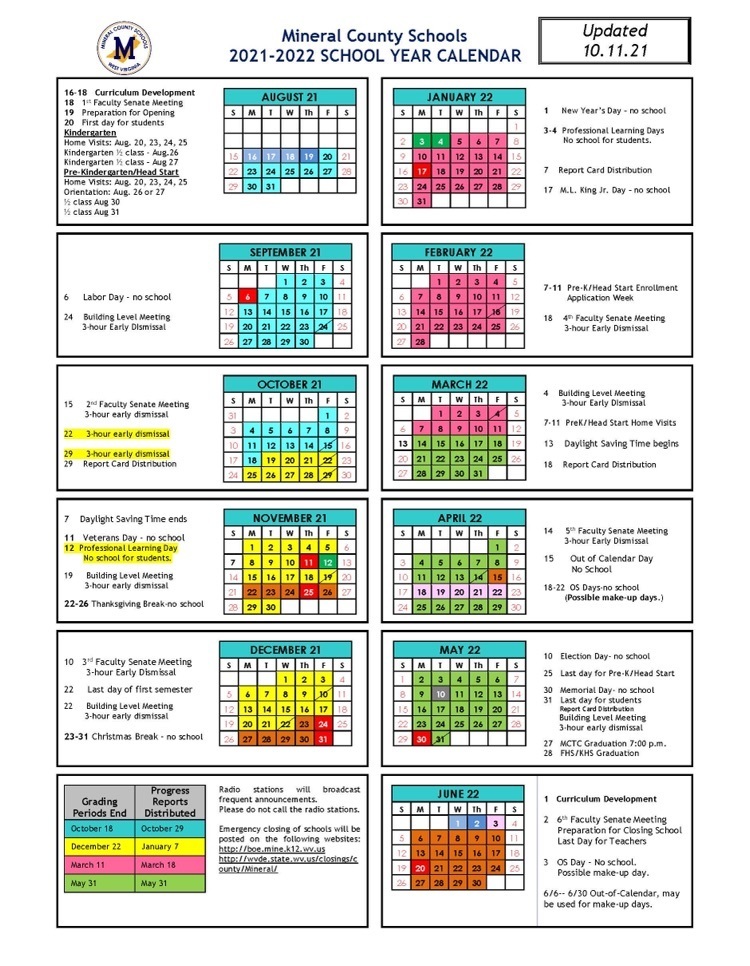 Thank you to everyone who supported our spirit night. It was a great success for our PTO!
Remember to send a refillable water bottle with your child to school tomorrow to use our new fountains! It's also a good idea to write his/her name on the bottle.