The 2023 Mineral County Art Show will be held this year at the Keyser High School gymnasium Monday, May 1st and Tuesday May 2nd from 6:00pm to 8:00pm. Come and see the beautiful art displays representing students from all grades in the Mineral County schools. Admission is free and all are welcome. Hope to see you there!

Don't forget! The Mineral County STEM Festival is happening on Saturday, March 25 from 12 to 4 on the Potomac State College Campus. Free activities for all ages.

Mineral County STEM Festival is March 25 from noon to 4:00 pm at WVU Potomac State College. All activities are FREE! Bring your family for a great afternoon of hands-on activities.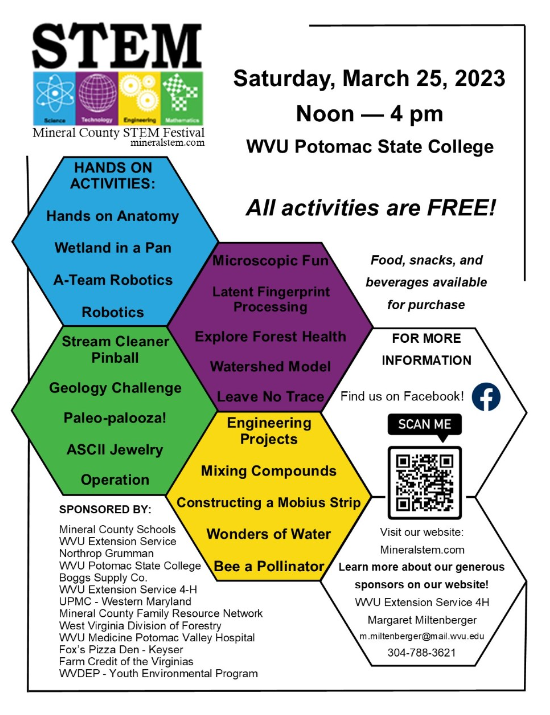 Please disregard the "test message" that was sent this morning by a Thrillshare user by mistake. Sorry for any disruption or confusion.
Did you know that children can suffer academically if they miss 10 percent of the school year? That's just 18 days or 2 to 3 days a month. And that can add up before you know it. This September, Burlington Primary is celebrating Attendance Awareness Month with a renewed push to get all kids to school—on time, every day. Research shows us that absences add up. That's as true for kindergartners as it is for 12th graders. It's as true for excused absences as it is for skipping school. We know there will be days when your child will miss school, especially when they're sick. But we know that nationwide, as many as 7.5 million students miss 10 percent of the school year? That's 135 million days of missed school – and missed opportunities. And research shows us it also marks the point when students start to fall behind academically because they have missed too many days. So this September, for Attendance Awareness Month, let's work together as a community – school and business leaders, parents, students, teachers, doctors, neighbors – to get all kids to school – on time, every day.

The 2022 Mineral County Art Show will take place in the Frankfort High School gymnasium on Monday April 25th and Tuesday, April 26th. The show is open to the public from 6:00 to 8:00pm both evenings. Student artwork will be featured from every school and grade level in Mineral County. Bring the family and enjoy the wonderful exhibit created by our amazing students.
The Burlington Primary PTO Meeting Scheduled for Wednesday, March 23, 2022 has been canceled. The next scheduled PTO Meeting is scheduled for Wednesday, April 27th at 5:00 pm.
STEM FESTIVAL - Saturday, March 26, 2022 at WVU Potomac State College from Noon to 4 p.m. (See attached flyer)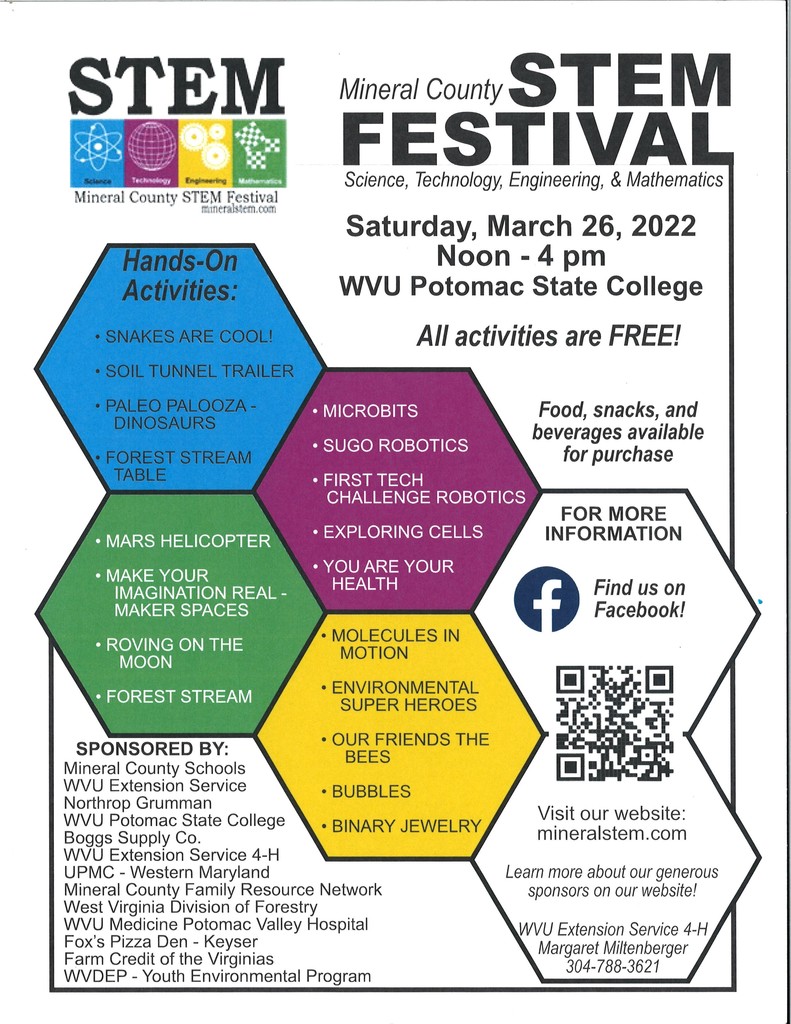 Honoring our veterans, pictured is Burlington Primary's Kindergarten class with their flags and homemade poppy flowers. 🇺🇲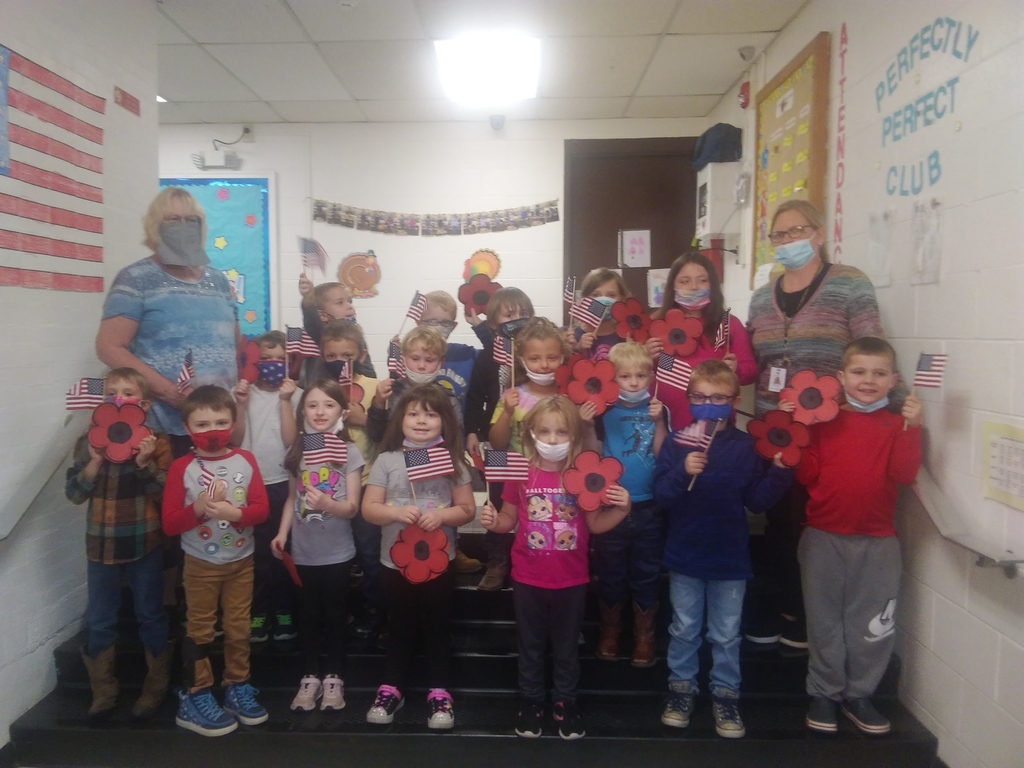 No school for students Thursday. Nov. 11 or Friday. Nov. 12
Friday, November 5th is a regular school day. There is no 3 hour early release.