The 2022 Mineral County Art Show will take place in the Frankfort High School gymnasium on Monday April 25th and Tuesday, April 26th. The show is open to the public from 6:00 to 8:00pm both evenings. Student artwork will be featured from every school and grade level in Mineral County. Bring the family and enjoy the wonderful exhibit created by our amazing students.
The Burlington Primary PTO Meeting Scheduled for Wednesday, March 23, 2022 has been canceled. The next scheduled PTO Meeting is scheduled for Wednesday, April 27th at 5:00 pm.
STEM FESTIVAL - Saturday, March 26, 2022 at WVU Potomac State College from Noon to 4 p.m. (See attached flyer)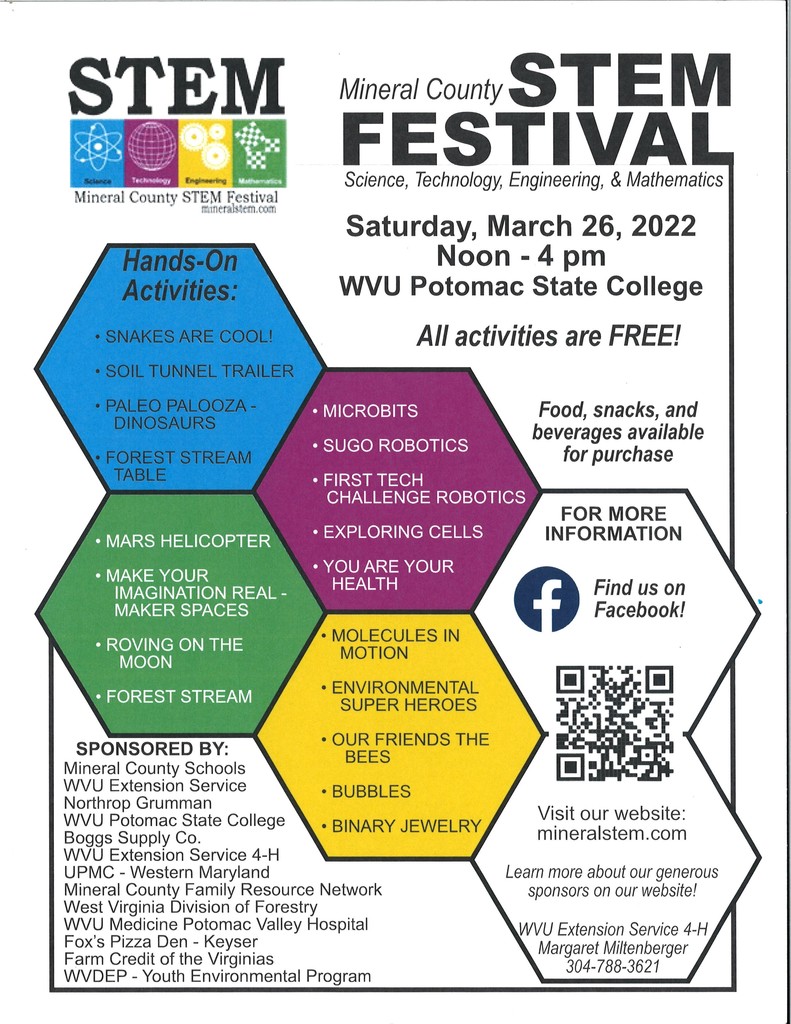 Honoring our veterans, pictured is Burlington Primary's Kindergarten class with their flags and homemade poppy flowers. 🇺🇲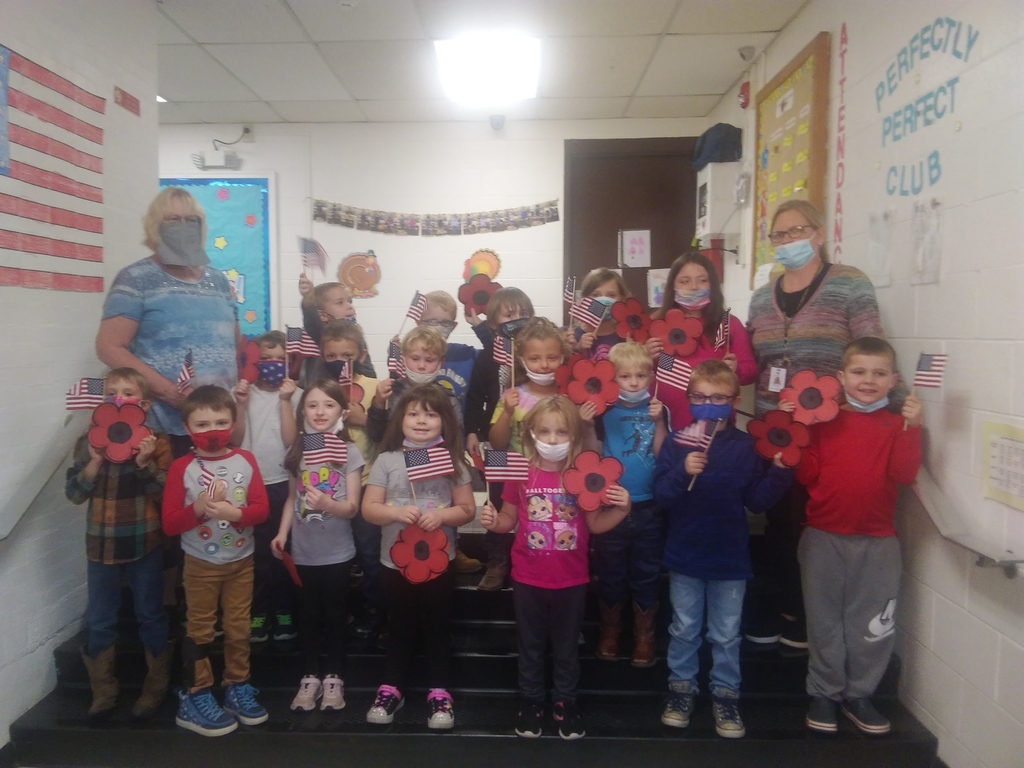 No school for students Thursday. Nov. 11 or Friday. Nov. 12
Friday, November 5th is a regular school day. There is no 3 hour early release.