Reminder- Rada orders are due by no later than tomorrow, Wednesday, March 28, 2023.

Don't forget! The Mineral County STEM Festival is happening on Saturday, March 25 from 12 to 4 on the Potomac State College Campus. Free activities for all ages.

Your student will be participating in a CARDIAC Clinic screening through WVU on March 29th. WVU CARDIAC staff will be measuring your student's height and weight and looking for pre-diabetes markers. Passive consent forms have been sent home with your student, if you DO NOT want your student to participate in this program, please sign the forms and send it back to school. If you have any questions, please leave a message on the WV CARDIAC Hotline 1-866-347-4757 or send an email to
WVCARDIACProject@mail.wvu.edu

Reminder Ice Cream tomorrow. Cost is $1.00.

Students should have brought home a Rada sales book for a PTO Fundraiser. Orders and money are due by 28th of March. Delivery should be around April 5th. Thank you for your support!

This is a reminder that there is no school for Pre-K Students this week.

Dress up Days Next Week.... Mixed Up Monday, Top Hat Tuesday, Wacky Wednesday (socks), Theodore Thursday ( Dr. Seuss Character).

This is a reminder that we will have ice cream tomorrow. Cost is $1.00.

Parents this is a reminder that we have ice cream tomorrow, Friday, February 10th. Cost is $1.00. Thank you for supporting KPS.

Reminders to Parents- Parent Pick-up/Bus change notes should be sent with students first thing in the morning. If you have an emergency please bring notes into the school no later than 1:30 pm. Please do not send texts/emails to the teacher as they are busy teaching. Also, the small parking lot behind the Vo-tech is assigned parking only. Parents can not park in this lot. Thank you.

Mineral County STEM Festival is March 25 from noon to 4:00 pm at WVU Potomac State College. All activities are FREE! Bring your family for a great afternoon of hands-on activities.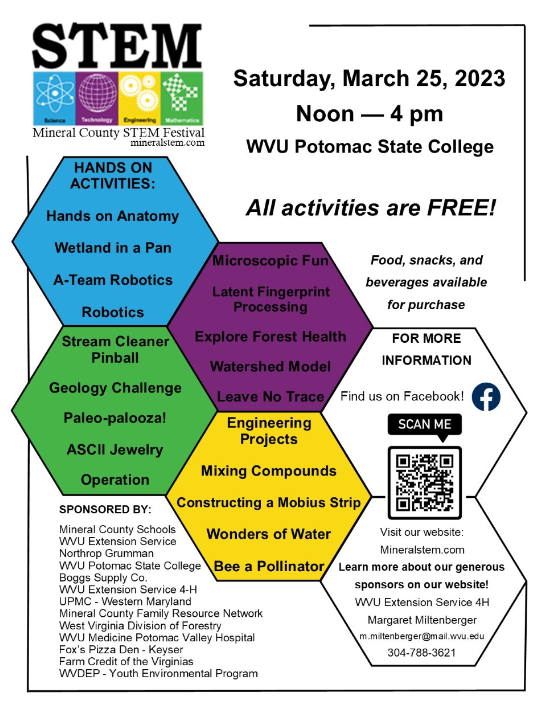 Please disregard the "test message" that was sent this morning by a Thrillshare user by mistake. Sorry for any disruption or confusion.

PTO is cancelled for today and will be next Thursday at 3:30 pm. Thank you.

We have the Harlem Triksterz's tickets available now until 3:00 pm.Tickets are $10.00 and $15.00 at the door.

KEYSER MIDDLE SCHOOL IS ASKING THEIR STAFF, STUDENTS, AND COMMUNITY TO WEAR GREEN TOMORROW, JANUARY 10TH IN REMEMEMBERANCE OF THEIR STUDENT.

On Monday, Jan. 9th, all eligible spec. Ed, 2nd and 4th graders will be going to the movie theater. On Tuesday, Jan 10th, and all eligible Kindergarten, 1st and 3rd Grade will be goin to the movies. We will be leaving promptly at 8:30 am and arriving back around 2 pm.

We will be going live at 10:00 am with Wayne's Meat Raffle Ticket drawing on the Keyser Primary PTO Facebook page. Thank you.

We will accept Wayne's meat raffle tickets and money tomorrow by 9:00. Thank you.

This is a reminder that the meat raffle tickets are due today…..thank you.

Festival of Trees is rescheduled for Monday, December 19. Santa pictures can still be purchased, but please keep in mind these photos may not be returned to your child until after Christmas break.