This message is for families that had a student in grades 3-8 and 11 last school year. If you child participated in state testing or SAT School Day testing, an email for the video report link was sent to your child's student email account. Please contact your child's school or Robin McDowell if you need assistance accessing the student email account.

WVU Medicine at Potomac Valley Hospital Families Strong WV is a FREE, 8-week support group for West Virginians who have loved ones—whether family members or friends—who use substances. Our groups are confidential and judgment-free. Join us to get tools and techniques to help make you and your family stronger. See image for more information.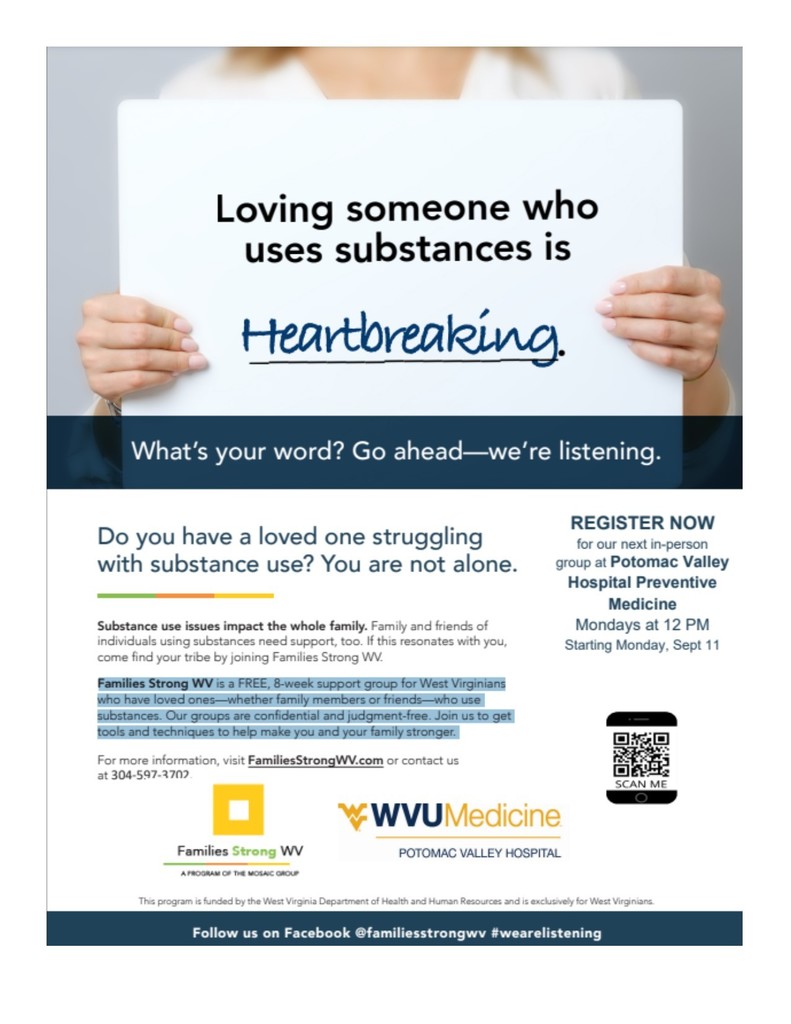 If your child has report cards or items at the school, please stop by the school by this Friday between 9:00 am - 3:00 pm. All items will be discarded after Friday. Thank you.

Yearbooks are sold out. If you would like to order one please contact the office by Tuesday at 3:00 pm. Cost is $30.00. Thank you.

This is a reminder to get your yearbook reserved. Cost is $30.00. Thank you.

All books are due back into the library tomorrow. Thank you.

KPS AR Awards will be celebrated Monday for K, 1st and 2nd graders at 9:00 am. 3rd and 4th at 12:45 pm. School-wide awards will be announced during the 3rd & 4th grade awards program. Awards will be live-streamed on Facebook.

Reserve your yearbook today! Cost is $30.00. Yearbooks should be in by the end of the year. If you would like a yearbook please send money in envelope marked yearbook, student's name and student's teacher. Please turn your money in by Wednesday, May24th.

Parents- from now on, if a child is sent to the office for poor choices on ice cream days, the student will be refunded their dollar and forgo ice cream that day.

The 2023 Mineral County Art Show will be held this year at the Keyser High School gymnasium Monday, May 1st and Tuesday May 2nd from 6:00pm to 8:00pm. Come and see the beautiful art displays representing students from all grades in the Mineral County schools. Admission is free and all are welcome. Hope to see you there!

KPS - all classes are participating in world daily mile day tomorrow. Please do not forget to wear tennis shoes and comfortable clothing …..Thank you.

The bookfair will start tomorrow. A shopping schedule is posted on our Facebook page.

The Headstart Policy Council Meeting will be held Monday, April 24th at 5:00 PM. Visit hurl.com/Apr23PC on your device at 5:00 pm.

Address for Rada is: 191 Armstrong St.

This is a reminder for Rada pick up today at Fat Bottom from 3 - 5pm. Thank you.

Pajama Day Tomorrow.....cost is $1.00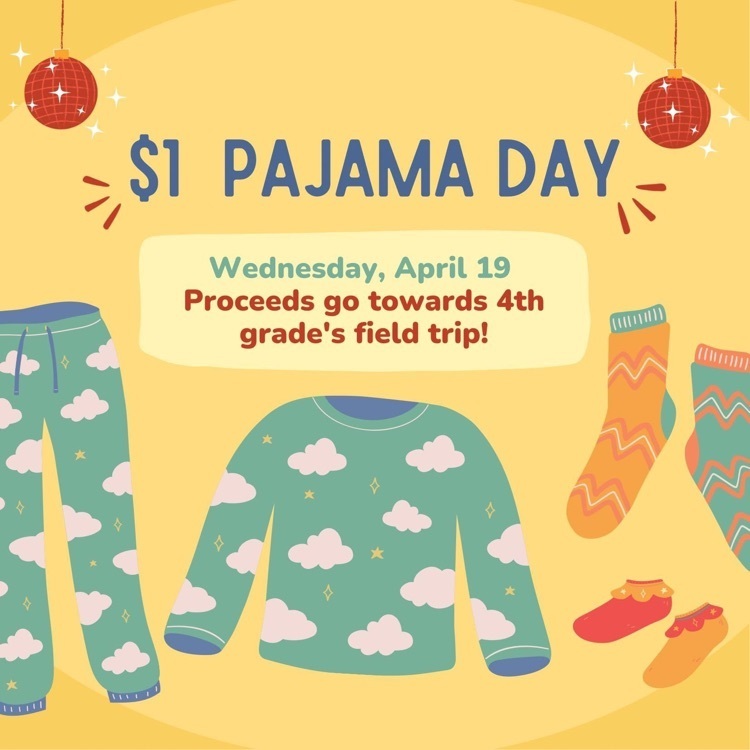 Rada orders have arrived. You may pick your order up at Fat Bottom Grill on Wednesday, April 19th from 3 to 5 pm. Thank you for your support. Kindergarten enrollment is tomorrow, April 18th from 9 am to 11 am and 12 pm to 2 pm.

Tomorrow, April 18th, G & G will be here in the morning for Spring Pictures. This is not prepaid. Each student will receive a proof for individual and class pictures. Sorry for late notice. Tried to reschedule and it was impossible this late in the year.

Reminder- Rada orders are due by no later than tomorrow, Wednesday, March 28, 2023.

Don't forget! The Mineral County STEM Festival is happening on Saturday, March 25 from 12 to 4 on the Potomac State College Campus. Free activities for all ages.