Reminder, there is no school for students tomorrow, Friday September 2nd or Monday September 5th. Have a great weekend!

Good evening families, The 2022-23 School Year officially begins tomorrow, and we look forward to welcoming back our students! For more information regarding our school calendar, bus routes, or other school information, please refer to the Mineral County Schools website.
https://www.boe.mine.k12.wv.us/
Together, we'll make this a great school year!

The MinCo Child and Family Expo returns this summer! July 15 at Keyser Primary!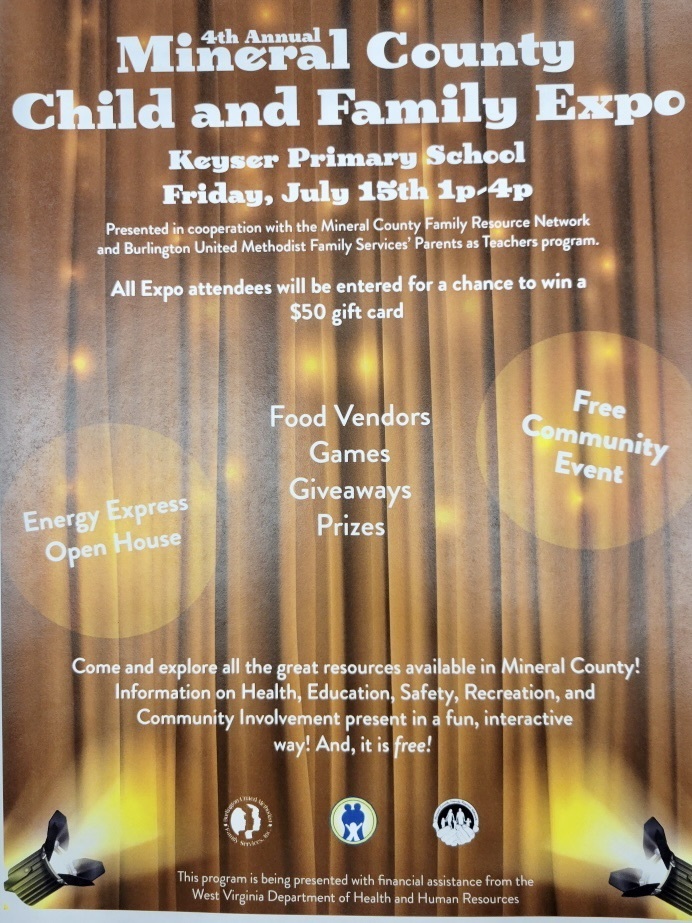 Reminder, all MCS schools are closed today, May 10, for Election Day.

It's Staff Appreciation Week! We are blessed to have so many dedicated and caring employees in Mineral County! #TeacherAppreciationWeek #ThankATeacher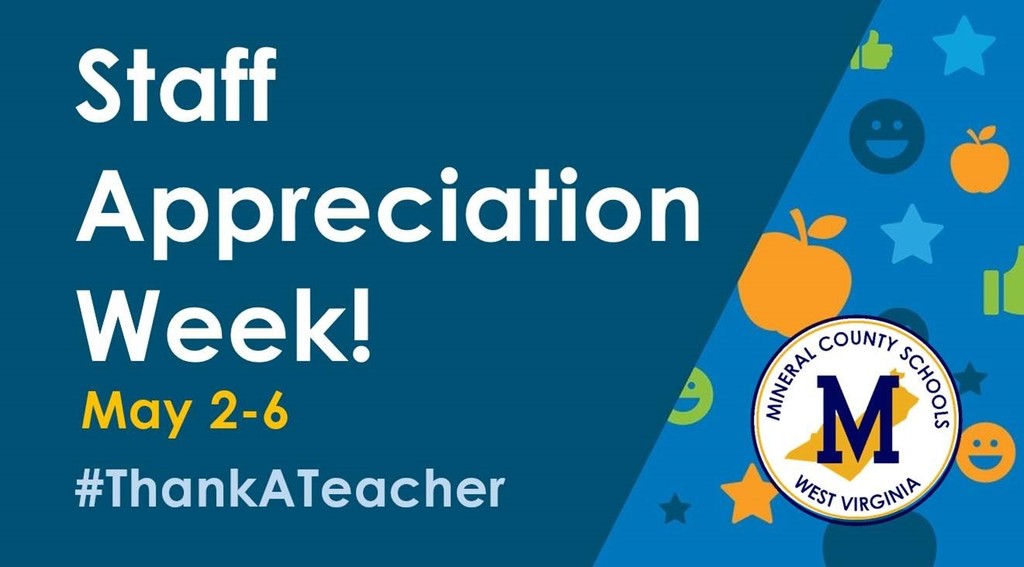 The 2023 Mineral County Service Employee of the Year is…Hannah Rexrode! Congratulations ! Additional congratulations  to our Instructional Support Employee of the Year—Patricia Harvey, and our School Support Employee of the Year—Denise Bruno!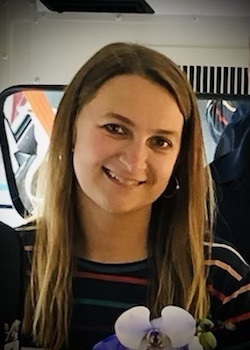 Tomorrow, Thursday April 14, is a 3-hour early release for students and the start of our Spring Break. Students will return on Monday, April 25th. We hope you all enjoy a safe and relaxing break!

The 2022 Mineral County Art Show will take place in the Frankfort High School gymnasium on Monday April 25th and Tuesday, April 26th. The show is open to the public from 6:00 to 8:00pm both evenings. Student artwork will be featured from every school and grade level in Mineral County. Bring the family and enjoy the wonderful exhibit created by our amazing students.

The 2023 Mineral County Teacher of the Year is…Mr. Scott Furey! Congratulations! Additional congratulations to our Elementary Teacher of the Year—Sue Alkire, and our Middle School Teacher of the Year—Michelle Anderson!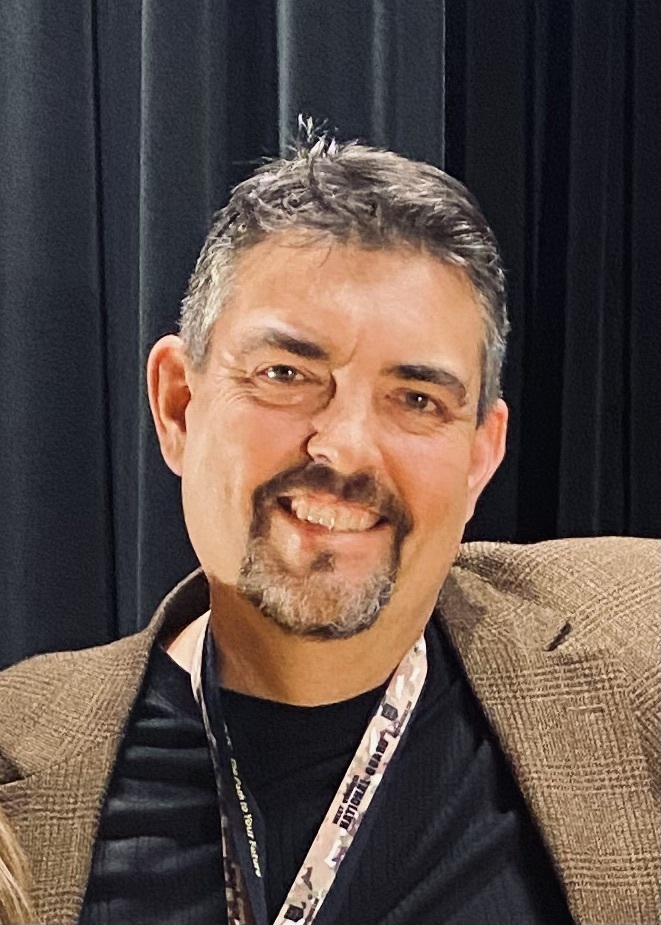 Information for Mineral County Summer Programs is now available. See our websites or contact your child's school for more information. Applications for students currently in preK through grade 5 were sent home with students.

All MCS Schools will operate on a 2 hour delay tomorrow, Wednesday March 30, due to forecasted freezing rain.

Additional Resources from our WVU-PVH Partners: Do you struggle or know someone who struggles sometimes with Basic Computer Skills or using Fitness Apps? We have some mini classes set up to provide support. See the attached WVU Wellness Zone flyer for dates and times.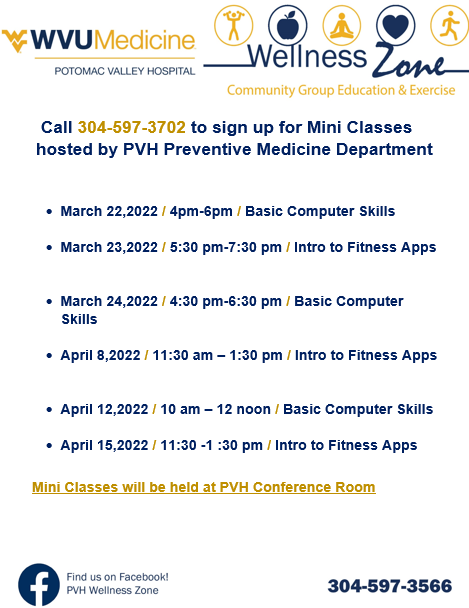 All MCS will dismiss 3 hours early tomorrow, Friday March 4th.

All schools will operate on a two hour delay today, Friday February 25th.

All schools will be closed today due forecasted ice and freezing rain.

All schools will operate on a two-hour delay tomorrow, Thursday February 24, due to forecasted weather conditions.

All schools will dismiss 3 hours early tomorrow, Friday February 18th, for Faculty Senate.

2.17.22 Update regarding COVID-19 protocols, specifically related to masking: As our local conditions have continued to improve, we will be changing our mask requirements. Effective Monday, February 28, MCS will no longer require masks for students or staff members. We appreciate your patience while we work next week to update our guidance documents accordingly. More information will be shared next week.

Mineral County Schools will operate on a 2-hour delay today, Monday February 14.

WVU Medicine is sponsoring a variety of community based workshops. Chronic Pain Workshop. Community Garden Workshop. Wellness Zone Activities. Click on images for details.